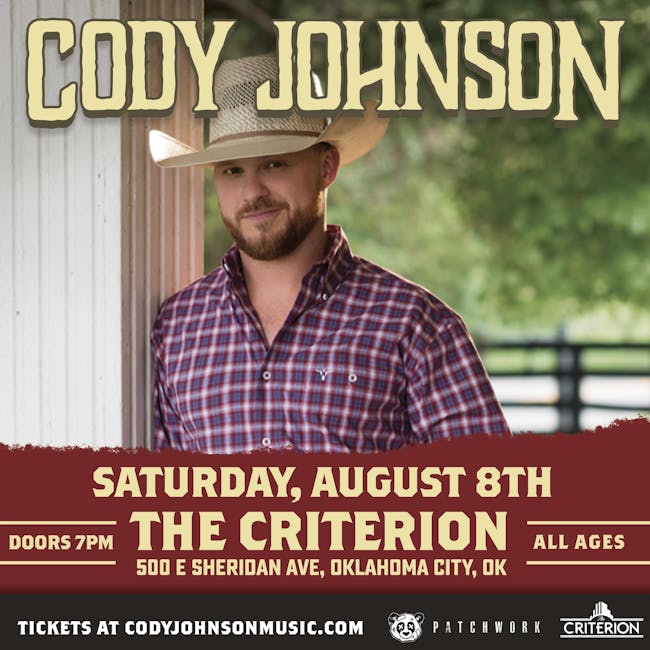 Cody Johnson
TICKET PRICES CURRENTLY AVAILABLE
VIP 6 TOP TABLE: $603.00
VIP 4 TOP TABLE: $403.00
PREMIUM BALCONY: $78.00
GA ADVANCED: $43.00
TICKET SALE DATES
VIP 6 TOP TABLE / VIP 4 TOP TABLE / PREMIUM BALCONY Public Onsale: August 8, 2020 12:00 AM to August 8, 2020 8:00 PM
VIP 6 TOP TABLE / VIP 4 TOP TABLE / PREMIUM BALCONY / GA ADVANCED Public Onsale: July 17, 2020 10:00 AM to August 8, 2020 12:00 AM
All VIP TABLES will be filled on a first come, first serve basis when you arrive with your group.
VIP TABLE TOP TICKETS INCLUDE: premium viewing floor seats, early venue entry, Cody Johnson VIP Koozies, dedicated bar service station, and each table will be automatically entered for a chance to win an AUTOGRAPHED CODY JOHNSON GUITAR!
Premium Balcony Tickets will be located in the "masks only" balcony section where masks are required!
Please note the management and staff of Criterion will be doing our utmost to insure the safety of our patrons. All employees will be required to wear masks, hand sanitizer will be readily available, additional cleaning staff will be on duty, and the wearing of masks and social distancing, while not required, will be encouraged. Our capacity has been reduced to assist in allowing plenty of space for everyone to have a safe and enjoyable weekend. Additionally a "masks only" section will be available in our balcony, with the option to purchase premium viewing in said balcony. While we believe we have taken all conceivable precautions please understand you are entering at YOUR OWN RISK and despite the best efforts of our management and staff Covid-19 infection is still a possibility. We appreciate your support and look forward to everyone enjoying live music in a safe and responsible manner.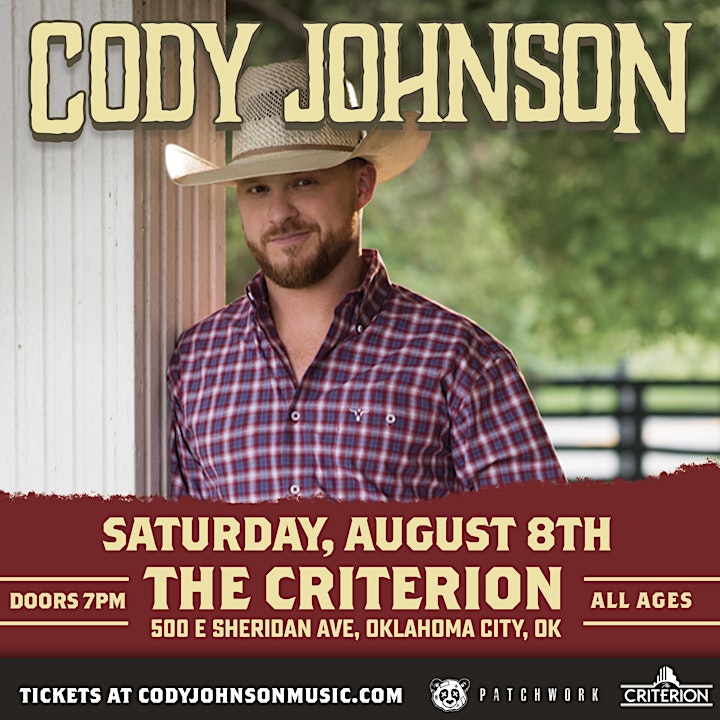 Venue Information:
The Criterion OKC
500 E Sheridan Ave
Oklahoma City, OK, 73104